It Bag Alert! Reese Witherspooon Steps Out With the Louis Vuitton W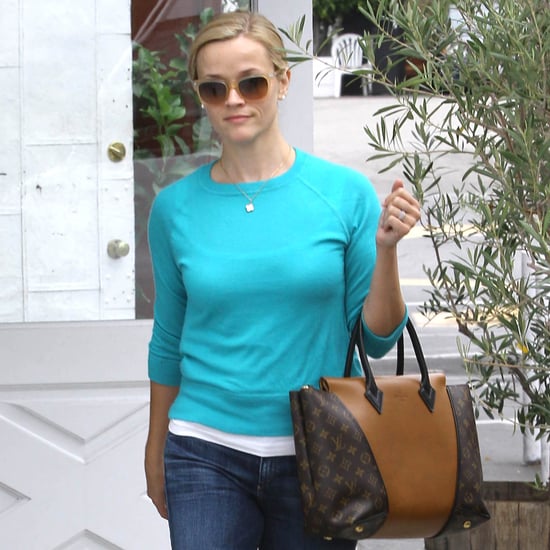 If you're wondering what this Autumn's It bag is going to be, then here's your answer, courtesy of Louis Vuitton and Reese Witherspoon. The star — who has made a name for herself carrying the hottest bags on the market (remember how she was one of the first to carry the Fendi 2jours tote?) — was spotted out in LA with the Louis Vuitton W, which she styled with a light-blue sweater, skinny jeans, and leopard-print Louboutins.
If the leather and coated canvas carryall looks familiar to you, then that's because you've already seen it starring alongside Michelle Williams in Louis Vuitton's stunning Autumn 2013 campaign, where it made its official debut with Vuitton's other headline Autumn bag, the Capucine. If its sleek silhouette, classic monogram detailing, and chic celebrity sighting are any indication, then it's clear this will be the hottest accessory of the Autumn.