Bally Stripe Capsule Collection
Bally Launches Travel Bags For Men — Just in Time For Father's Day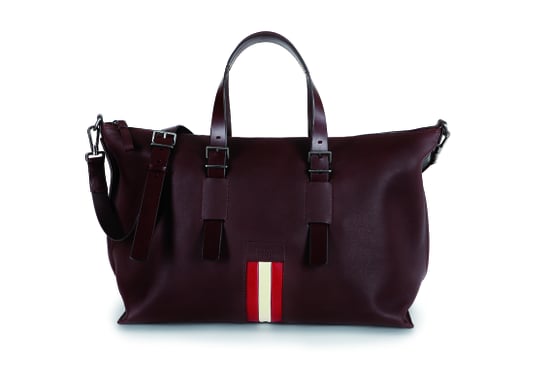 Bally has good timing — only days before Father's Day, the Swiss company has launched the Bally Stripe Capsule Collection of casual travel bags for men. The first to hit the market is the Weekender (£1,250), which features Bally's signature three-line, red-white-red format.
So what makes this bag worth gifting to the special man in your life? Each one is made of calf leather in a beautiful chestnut shade and features a rich matte finish. Innovative leatherwork techniques ensure that the seams are kept to a minimum. What's more, the Weekender features pockets for functionality, adjustable straps in raw-cut leather, and a square-rounded buckle inspired by the Bally archive. Check out the short film below to see it in action.
If your dad (or any other man in your life) is in need of another carry-all, Bally's got a business bag, a tote, a messenger, a crossbody bag, and small travel accessories — all available now. Head to your local Bally boutique to shop them all now.