Bank Holiday Sale News: Office Shoes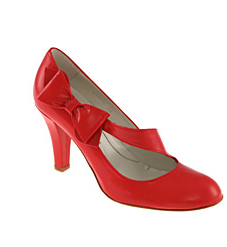 Good news if you're going to be stuck in London for this bank holiday weekend. Office Shoes are hosting a designer sample sale with up to 50% off designer shoes.
Bringing together shoes from Offspring, Office and Poste Mistress the sale will take place from 10-7pm on Friday 23rd, Saturday 24th, Sunday 25th and Monday 26th of May at the Truman Brewery, London, E1 6QR.
UPDATE: They have shoes by Dries Van Noten, Miu Miu and Repetto to name but a few. I went down their today and picked up a pair, to see them read more
I bought a pair of purple Repetto ballet pumps for £40. Not bad considering they usually retail for around £100. I would recommend getting down there ASAP though as I'm sure they will have sold out of the good stuff by Monday.
They had a lot of Poste Mistress vintage style heels that were so cute for around £40.