Barbara Hulanicki Talks About Biba at House of Fraser
Barbara Hulanicki Doesn't Approve of the New Biba Collection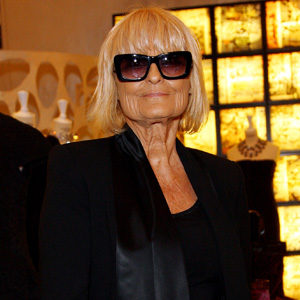 The latest Biba reincarnation launched earlier this month at House of Fraser, but it won't get the seal of approval from Biba founder Barbara Hulanicki. The original designer behind the label has previously created a capsule collection for Topshop and is now working with Asda on a line that will launch in November. Today, she spoke about the latest House of Fraser launch commenting,
"I always find everyone who buys it [the Biba trademark] thinks of it as couture, but I think it is more like Woolworths - which is what it was always meant to be. [The House of Fraser collection] is too expensive. The prices [at Asda] are just amazing. These will really be Biba prices. F*** you [House of Fraser]."
There will be twelve different pieces in Barbara's Asda collection and there will be four seasons of pieces. She says that this collaboration will be a closer price point to the original Biba. Do you think she is right to speak out against the constant revival of Biba?