Beauty Byte: Jo Malone Reality TV Mentor!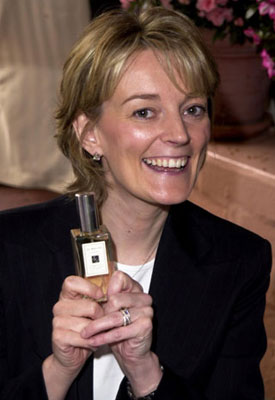 She created a multi-million pound luxury beauty brand, so her advice has got to be worth something, right?
That's why Jo Malone is stepping in to the limelight today as a mentor for the BBC's latest reality show High Street Dreams.
The show airs tonight on BBC1 and features Jo helping two budding entrepreneurs each week take their product and make it ready to pitch to a major High Street retailer. Apparently the show was all Jo's brainchild, as she believes new small businesses are the key to sorting out the recession.
Jo has had quite the life. She grew up severely dyslexic and left school at 15 with no qualifications. She and stumbled on the idea for a fragrance company after creating scented bath oils for a dinner party gift and received a slew of personal orders. Jo Malone the company was born in 1983 and by 2004 she had opened her first store in London. The rest, as they say, is history. Jo Malone was sold to Estee Lauder in 1999 for an undisclosed sum.
More recently Jo's been recovering from breast Cancer, but says she is planning the launch of a brand new fragrance company soon, which sounds exciting! (updates to follow.) I can't wait to see the show! Are you a fan of Jo Malone?