The Best Bralet For Big Boobs
We've Found a Bralet That Actually Works For Bigger Busts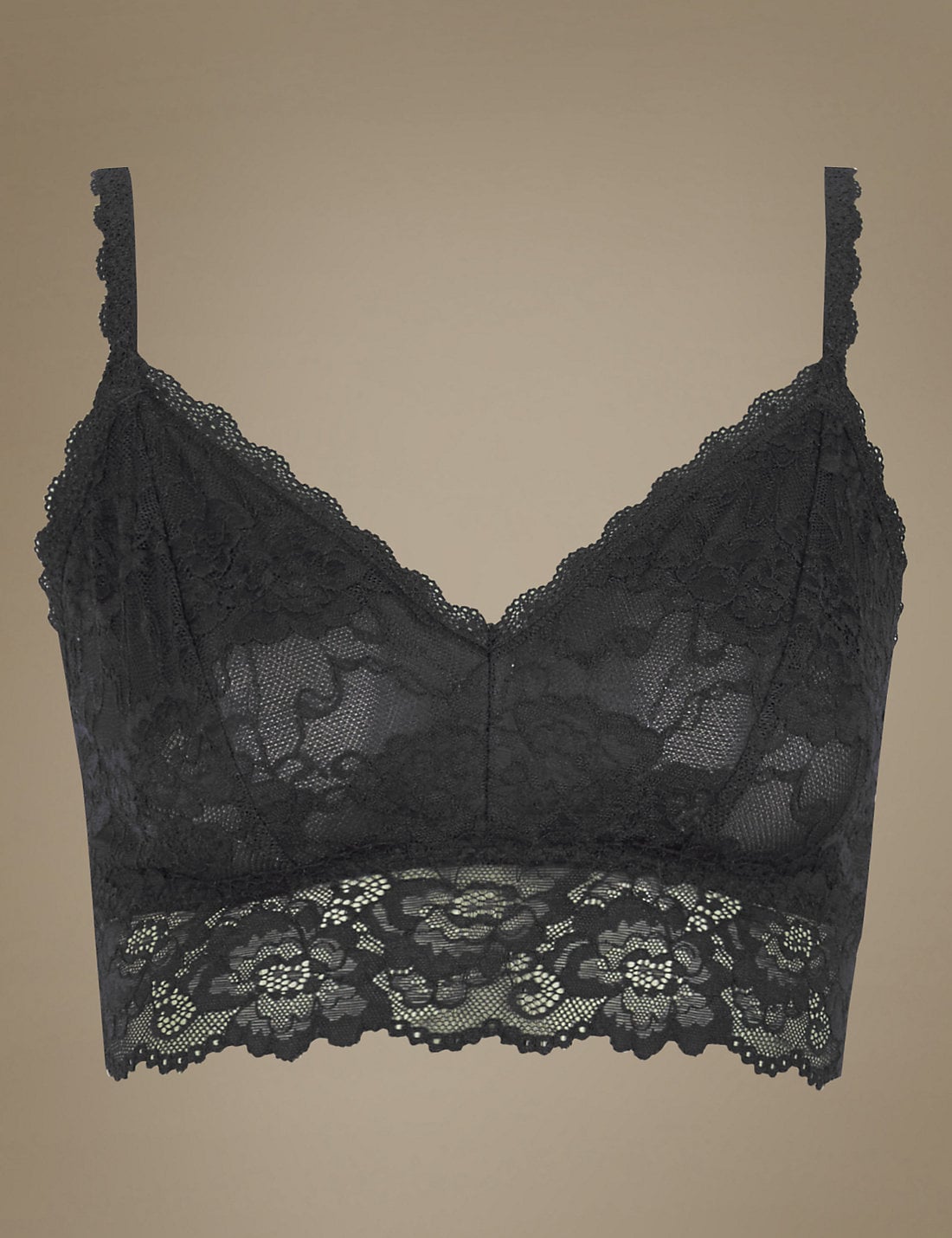 If you have big boobs, you'll be all too familiar with the struggle that comes with finding Summer outfits that work for your body shape. When going braless isn't an option, there's a wealth of backless and sheer clothing that feels off-limits. I thought I'd cracked it when I found a strapless bra that would allow me to wear camisoles and strapless designs (hello, Curvy Kate Luxe!), but then a whole new trend started for slouchy shirts that intentionally gape, teamed with delicate little lace bralets that are designed to be seen. The problem? A tiny swathe of stretch lace stands no chance when faced with my 34E chest.
That was, until a chance trip to Marks & Spencer saw me stumble across its Isabelle Lace Bralet (£10). Something told me this was different to the styles I'd overlooked in Topshop and Urban Outfitters. The heavy lining in the cups, fuller shape to the cup itself, and deeper lace panel below the bust give it the extra support a larger bust needs. I decided to take a risk and try it, and I was surprised at how good it looked. Though it obviously doesn't provide the same level of support as an underwired bra, it keeps the girls where they need to be, and it's really comfy.
A caveat: it comes in dress sizes, rather than bra sizes, which didn't fill me with confidence when I first spied it. However, as a 34E I found the 14 fitted well, with enough support on the stretchy band to stop the thin straps from digging in and ample room in the cup (it could probably take a much fuller bust than mine). The lace is super stretchy, leading me to think I probably could have sized down to a 12 for an even more supportive fit. The big surprise is that it actually makes my boobs look smaller, and it really is one of the comfiest styles I own. In fact, I'm wearing it as I write this, and I fully intend to reach for it any time I'm travelling and comfort is key.
The bralet comes in four colours in sizes eight to 18. I'm going for the ombré pink next!