Best Cheap White T-Shirt
I Finally Found the PERFECT White T-Shirt, and It's Only $10
As POPSUGAR editors, we independently select and write about stuff we love and think you'll like too. POPSUGAR has affiliate and advertising partnerships so we get revenue from sharing this content and from your purchase.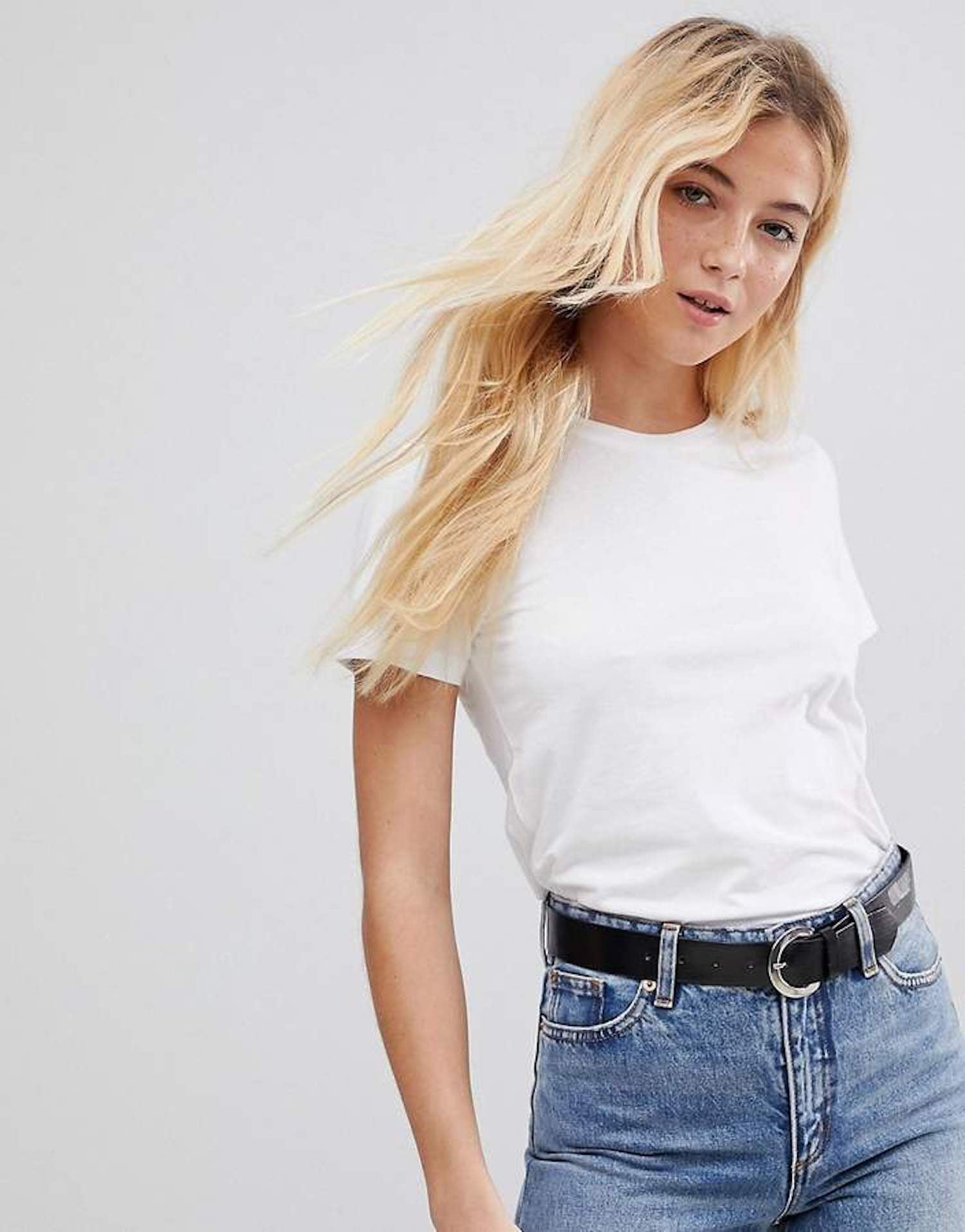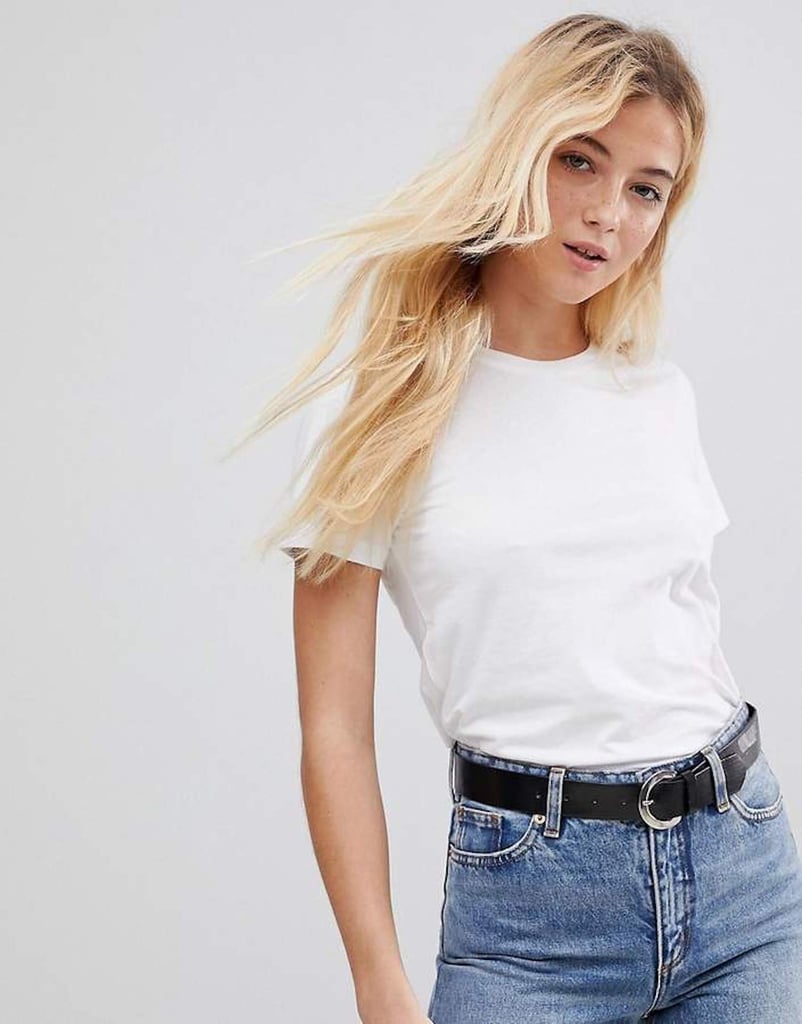 I have been hunting for the perfect white tee for years. It's hard to find one that's good quality and fits just right. I wanted something I could wear with jeans and miniskirts as well as layer under tank dresses. After lots of trial and error, I finally came across an option I'm obsessed with. The Ultimate Crew Neck T-Shirt ($10) from ASOS is everything I want and more.
The tee fits my body but has some give, so I don't feel like I'm restricted. The fabric is not super see-though, which is one of my biggest problems with white shirts. I have washed it a few times and it still keeps it shape; it doesn't look worn out at all. The crew neck design is universally flattering and goes with a variety of looks. The tee is 100 percent cotton and super soft — I pretty much want to live in it.
If you're in the market for a classic T-shirt, I'm begging you to give this one a try. With such an affordable price, you can stock up on a few of them!