Best Comfortable Pants at Nordstrom
I Wear These $38 Pants Everywhere — They Look So Expensive and Come in 4 Colors!
As POPSUGAR editors, we independently select and write about stuff we love and think you'll like too. If you buy a product we have recommended, we may receive affiliate commission, which in turn supports our work.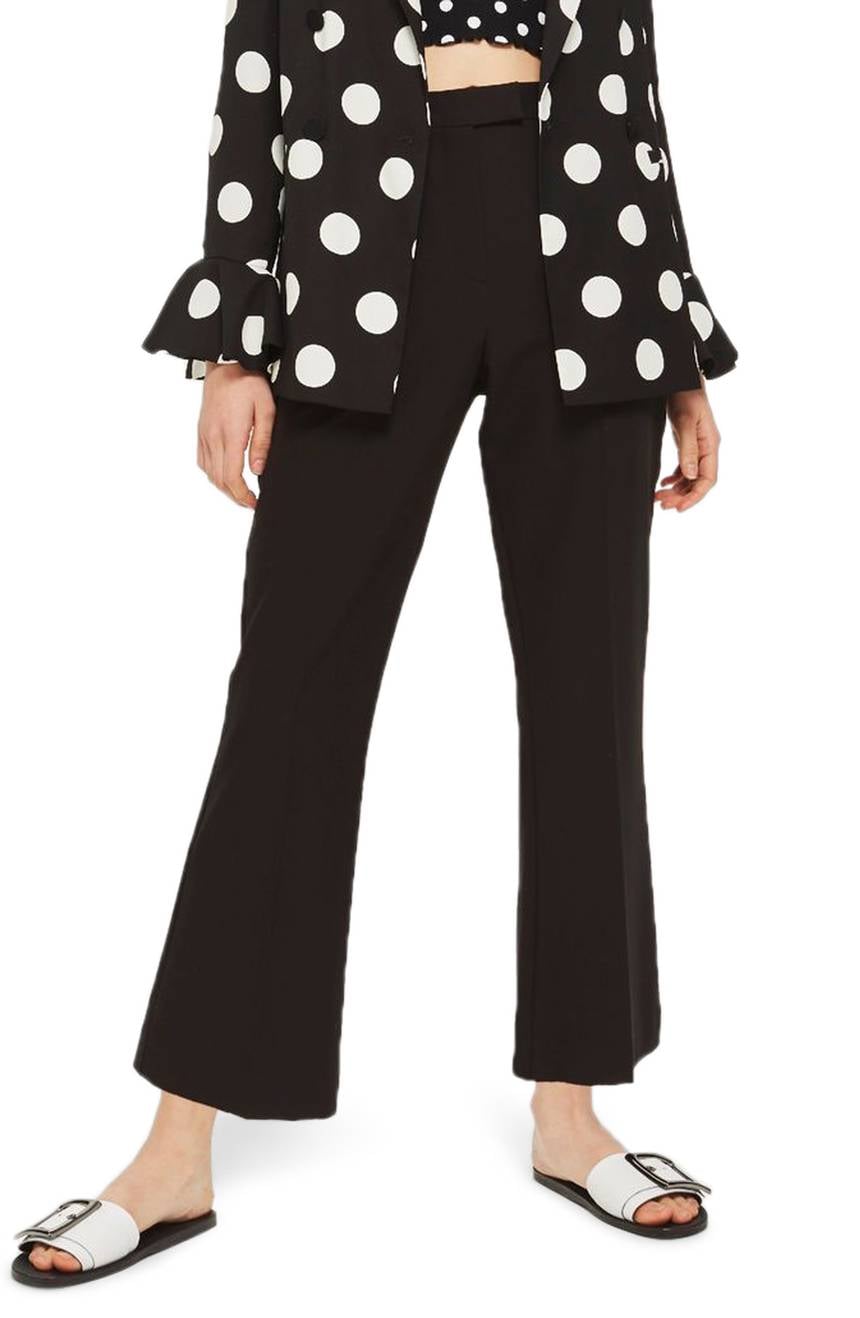 It's no secret that wearing denim isn't always the most comfortable choice, especially when you're sitting for long periods of time. In the last few years, I finally started to ditch my jeans for cute and comfy trousers. I'm officially never going back. My closet is filled with sleek work slacks and soft track pants; but there's one pair I always turn to: my favourite Topshop Slim Kick Flare Trousers ($38).
I discovered these on my annual window shopping tour of Nordstrom and couldn't say no to the superaffordable price. I bought them in black and they literally go with everything I own. I wear them with sneakers and booties to work and most recently I wore them on a night out with heels to a club. Whether I'm styling with tube tops or button down blouses, they go with it all. My favourite part: the cropped flare, which add a little extra something to what could be a totally plain pair.
After receiving a ton of compliments I went back for more and got the cool maroon shade. I cant imagine living without them. Spruce up your wardrobe and trade in those dreaded tight skinny jeans for these sleek trousers.