Best-Dressed Brits at the Emmy Awards | Pictures
Who Was the Best-Dressed Brit at the Emmy Awards?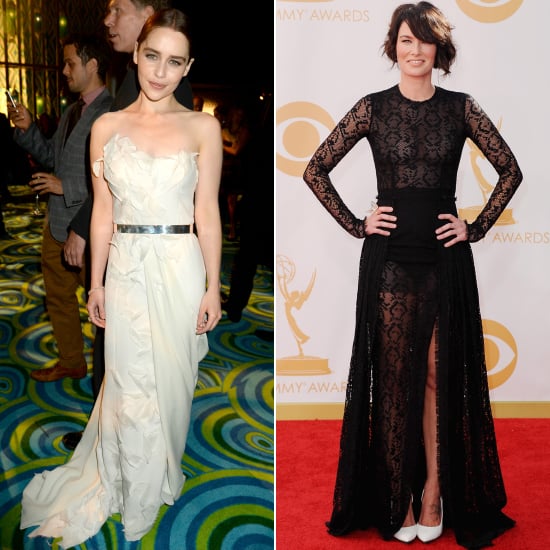 Last night's Emmy Awards may celebrate the best TV in the USA, but thanks to popular exports like Downton Abbey and the many big shows with British cast members, there were plenty of attendees from the UK. Game of Thrones was represented by two of the show's biggest female stars, Emilia Clarke and Lena Headey, who chose opposing looks for their red carpet turn. Emilia was in romantic custom Donna Karan Atelier, with petals applied by hand to fit her body perfectly. Meanwhile, Lena opted for a darker and more gothic black lace dress with long sleeves and a slit.
Michelle Dockery was at the awards to represent Downton Abbey and did so in spectacular style wearing a halter-neck colourblock dress by Prada. Finally, there was Cat Deeley, who ditched Britain years ago for the LA sunshine and a role as presenter of So You Think You Can Dance. She chose a dramatic beaded Armani gown with halter neck and cutouts and a voluminous section at the hips.