Best Dresses From the 2011 Country Music Awards
Whose Sparkly Dress Do You Like Best From the CMAs?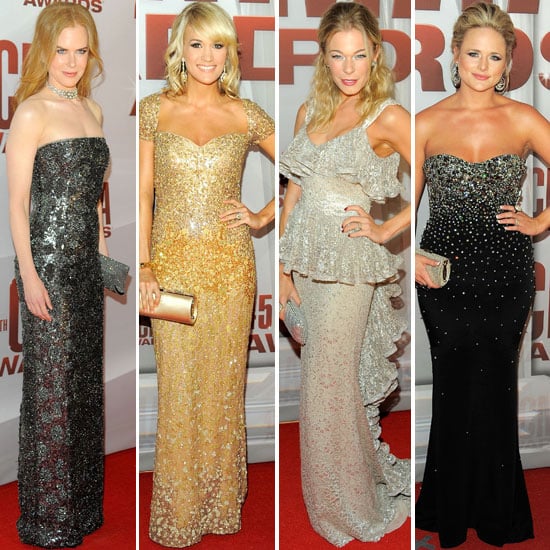 For those of you on this side of the pond who may not quite understand just how big country music is in the United States, it's huge. To show their glittering excitement at last night's Country Music Awards, sexy singers, or wives of sexy singers, like Nicole Kidman, Carrie Underwood, LeeAnn Rimes, and Miranda Lambert all walked the red carpet wearing sparkling, embellished gowns. Shop this look, and also cast your vote on whose dress you like best below!