Beyonce and Kate Walsh Launch New Fragrances
Heat Rush and Boyfriend To Hit The Shelves Soon
Oh snap! In just under one year since the launch of Beyoncé's first fragrance, comes the news of a reprise. Heat Rush, her second scent is due to launch in the US February and in May to the rest of the world. Compared to the strong and sexy aroma of Heat, Heat Rush has people buzzing about a more subdued smell.
It is targeted to women aged 15 to 35, and according to Marsha Brooks, global marketing, fragrances, for Coty Beauty, "This is a young, fresh, less-serious scent." It contains lots of fruity and hearty notes such as passion fruit sorbet, blood orange, mango blossom, honey amber and Rio sunset musk. The Eaux de toilette sprays will be available in four sizes along with a shimmering body cream and a shower gel.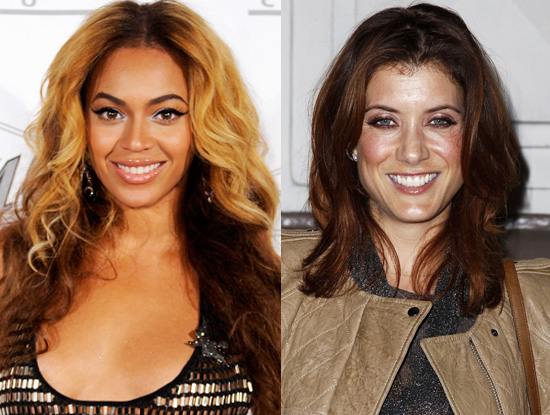 However, before we experience any more heat from Beyoncé, Kate Walsh (aka) Addison Forbes-Montgomery from TV's Private Practice brings us Boyfriend. I love this idea for a fragrance and am getting good feeling about the whole marketing idea. The 43 year old actress never thought she'd be running a beauty brand, in fact, she has never even endorsed a beauty product before! However, after a breakup last year she found herself at a fragrance counter longing to smell him.

She said, "I really miss his scent, so I went to a fragrance counter and bought a men's fragrance and went, 'Wait a minute, you don't need a boyfriend to have a Boyfriend! Ding ding ding!' All these ideas just wouldn't leave me alone. So many women I know wear men's fragrances, and what really appealed to me was the idea of the boyfriend story. Everyone has one to share."
For details where to buy Boyfriend and when it will be released, just read more.
Funny enough, she followed the advice of an ex-boyfriend and founded Boyfriend LLC. Kate is proud to be financing, producing, starring and directing in the ad campaigns and overall direction. Boyfriend launches 11th November on HSN in the US with a five-piece kit priced at $79.99 (they ship internationally). She has also managed to ink a two-year deal which means that another fragrance will also launch next year. Whadda think — does Boyfriend or Heat Rush get your juices flowing faster?