Biba is Revived for House of Fraser
On Our Radar: Biba is Back, Again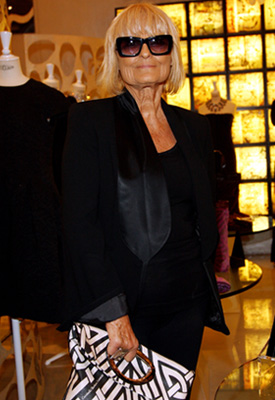 There have been many attempts to revive '70s fashion houses in recent years including Ossie Clark, Biba and Halston to mixed success. Biba reappeared on the British fashion scene three years ago when it was under the creative direction of Bella Freud. It went in to administration in May last year, but it seems that was not quite the end.
It has been announced this morning that House of Fraser have acquired the rights to the iconic brand for an undisclosed sum. They are expected to launch the first collection for Autumn 2010.
So far, it doesn't sound like Barbara Hulanicki, the original founder of Biba, has a part in the resurrection. This year, under her own name, she has created a very popular collection for Topshop and continues to work with Coccinelle on a line of handbags. She has previously spoken out against Biba's resurrection saying, "The people who [took on Biba] aren't retailers — it's a different way of designing." Are you intrigued to see what House of Fraser do with the label?