Big Briefs for Spring 2010
Do You Wear Big Briefs?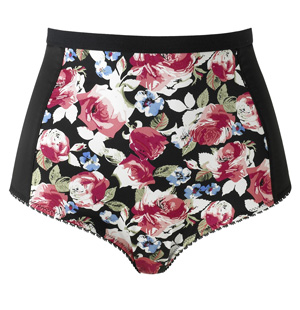 Lingerie is centre of attention this season as underwear as outerwear becomes one of the key trends. Underwear is changing to reflect that with a higher waist and more '50s pinup styles.
This rose print pair (£10) are part of New Look's Spring collection. Do you find yourself being drawn to bigger briefs, or does your lingerie not change with trends?