Blake Lively to Model for Victoria Beckham's Dress Line
Has Victoria Beckham Snapped Up Blake Lively?
Rumours have been rife recently that Victoria Beckham's next business venture is to set up a modeling agency in New York with Simon Fuller. The singer turned designer was apparently in talks with 19 management to set up an office for Storm Models stateside after Fuller bought a 51% stake in the agency earlier this year.
Victoria has recently denied these claims with a spokesperson saying, "Victoria is concentrating all her efforts on her fashion line and her family." Despite this, some newspapers are claiming that it's still going ahead and that Victoria has her eye on one beauty in particular!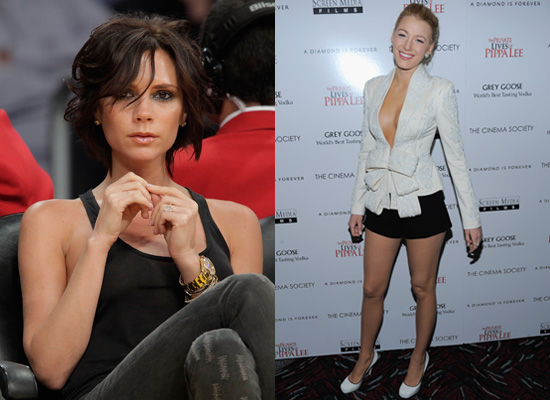 Blake Lively has got her attention and has apparently been approached to model her next collection of dresses. Allegedly, the pair came to a deal where by Victoria would get a cameo appearance in Gossip Girl and in return Blake would model. All of this is yet to be confirmed, but I can definitely see the appeal of Blake modeling the new collection. Would you like to see this happen?