Blood, Sweat and T-shirts: Part 2
This week saw the six fashion fanatics pushed to the limit as they worked and lived in a workshop producing blouses for the UK. The team were required to make the whole garment from start to finish making 36 blouses in three days between them. They struggled to even make the blouses, let alone reach the quality control standards.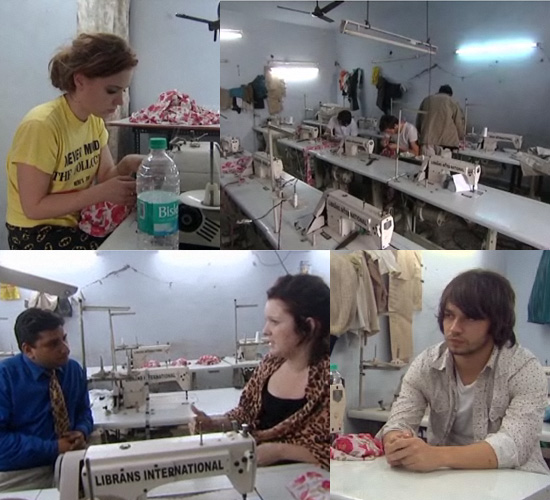 The experience became too much for Richard who wanted to quit and became agressive concerning the others. At the end of their three days in the workshop they had only managed to make 15 acceptable pieces at 12 rupees a piece earning them roughly 40p each. They were then allowed to stay in a hotel before heading on to their next challenge. Should they have been allowed to spend one night in a hotel? If you missed the episode, catch up here on BBC iplayer.