Blow by Blow Book Review
Fab Read: Blow by Blow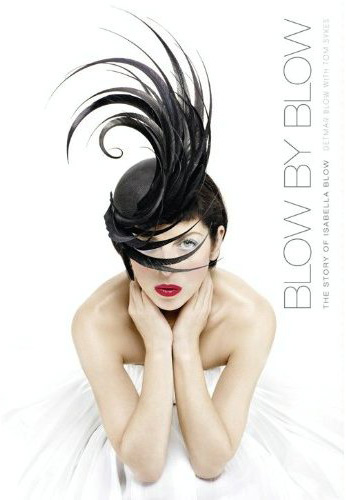 Isabella Blow is a true British fashion icon and her untimely death in 2007 was deeply saddening. This year, there have been many promises of books and even films about her life. One of these, Blow by Blow (£11), is written by her husband Detmar with a little help from Tom Sykes.
I was intrigued to read Detmar's side of the story since the pair had been married for 18 years and obviously knew each other very well. Unfortunately, I ended up finding that overly personal element to be one of the book's downfalls. It would be difficult for him to write a completely unbiased biography, but there also ended up being a lot of details about his own life.
It is written in many short chapters, which feel as though they are missing a great deal of detail and instead rely on tabloid style shock tactics. One of these involves Alexander McQueen as Detmar explores Isabella's upset at her lack of financial rewards for her part in launching his career.
It is an interesting read, and a great introduction to the wonderful Isabella, if only for the background detail about her family history and the brief information about her childhood. However, I found that it focuses too heavily on the money issues when it could spend more time on her wonderful eccentricities. I am sure there will be many more biographies about Isabella and a film which will explore this side of her in more detail. Are you interested to read about Isabella's life?