Bobbi Brown Collaborates with Tibi
In stores now is the latest limited-edition launch for Spring from Bobbi Brown. However, just to keep things even more fun and floral this season, they've collaborated with the clothing brand Tibi to create a gorgeous mini-range. The star product of the group is the pink, purple and grey Peony & Python Palette (£38) whose cover was designed by Amy Smilovic, Tibi's designer and founder. Inside of the palette are six powder shadows along with two brushes. Bobbi said,

"The pinks and purples in this collection are inspired by peonies, my favourite flower. Peonies are lush, decadent and delicate — just like the colours in the limited palette. I've also incorporated grey, a colour that was big on the runways this season. A great neutral, it's totally versatile and a cool counterpoint to pink."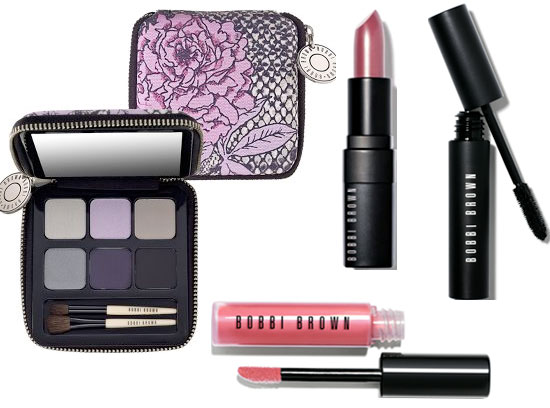 The collection also includes a Peony Rich Color Gloss (£14.50) a middle of the road pink with high shine and the smoothness of a balm. A Rich Lip Color in Lilac (£16), and a Lash Glamour Extreme Lengthening Mascara Extends (£18) which is now available in Plum. Are you going to incorporate pinks and purples into your Spring 2011 makeup look?