Brand To Watch: Sophia Webster
Solange and Rihanna Are Loving Sophia Webster!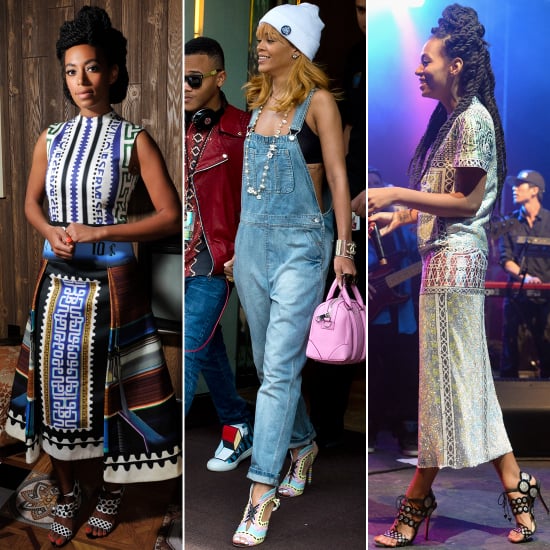 If you're tired of your basic pumps, take a page from the stylebook of perpetual cool girls Solange and Rihanna and start browsing Sophia Webster shoes here)! The young designer, a protégée of Nicholas Kirkwood, has been steadily gaining traction with her bright, playful, you-can't-help-but-smile shoes — and it only makes sense that they've recently been spotted on the fashionably fun feet of both of these ladies.
Solange wore different pairs for recent appearances at Bonnaroo and Art Basel, while Rihanna paired hers with overalls on a London day out with her brother. The pop star gave them the ultimate seal of approval, sharing a pic on Instagram with the caption "I spy something with R — the 'RiRi's' by Sophia Webster! Thank you lady, humbled, and loving these!!!" Get in on the trend before it blows up by shopping now!