Breaking News: Naomi Campbell Arrested at Heathrow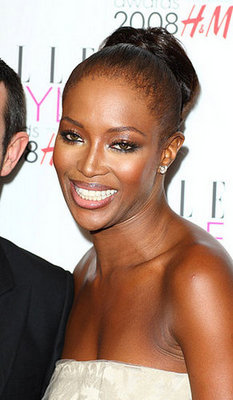 It has just been announced that supermodel Naomi Campbell has been arrested at London's Heathrow airport. Naomi, who was due to take a flight from the new terminal five was arrested for reportedly spitting at a police officer. The row arose in the first class lounge due to issues surrounding a lost bag.
She reportedly became quickly enraged over her lost luggage so airline staff called the police and then she was arrested on the plane. Witnesses said she was screaming "get off me, leave me alone" before assaulting the officer.
A police spokesman told The Times,

"At 17.11, officers were alerted to a disturbance at Terminal 5. Officers attended, and subsequently a 37 year old woman was arrested on suspicion of assaulting an officer and was taken to Heathrow police station where she remains."
The bags belonging to her and her entourage were removed from the plane before it departed over and hour and a half late.
Source