British Fashion Industry Valued at £21 Billion by New Report
Fab Flash: UK Fashion Industry Worth £21 Billion!
The fashion industry may be seen by outsiders as just being about pretty frocks, but today it has proved that it is a major player in the economy. The Value of the UK Fashion Industry report was published today and estimates that fashion contributes £21 billion to the economy. It was commissioned by the British Fashion Council and the chairman, Harold Tillman, commented, "Fashion is a great British success story, [the research] underlines its true scope and economic impact."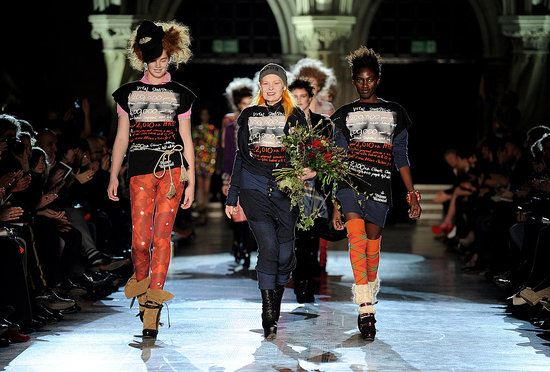 This is exciting news, especially on the eve of London Fashion Week! The report goes on to explain that the fashion industry employs a staggering 816,000 people.
To watch an interview with Tillman and to hear what Alexandra Shulman said on the report just read more.
Shulman supports the report and commented,

"Over the past 10 years in Britain we've seen how much a part of people's lives fashion has become. The difference in the broad appeal of high fashion is tremendous thanks to collaborations with very high-end designers and the high street has become bigger and better."
Now that the industry has proved it's worth, it is calling for more support from the government. There are currently some concerns about the affect of higher VAT and a change in cotton prices.