British Women at Cannes Film Festival
Which British Babe's Daytime Duds Do You Like Best?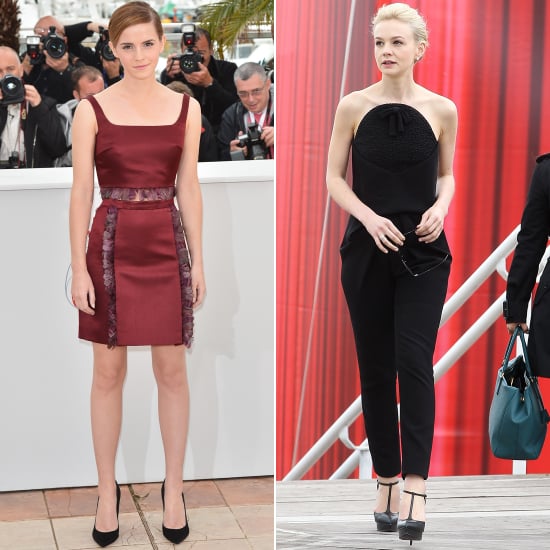 Over the past two days, leading ladies Emma Watson and Carey Mulligan have not let us down in the fashion department. From Carey's convex, textured Balenciaga jumpsuit to Emma Watson's, feathery, burgundy Christioher Kane cropped blouse and skirt, both of these British babes have taken their ensembles to fresh new heights in the French Riviera. But...if you had to choose, whose daytime photocall outfit do you prefer?