Buy Kate Middleton's Reiss Dress
Get Your Hands on Kate Middleton's Reiss Dress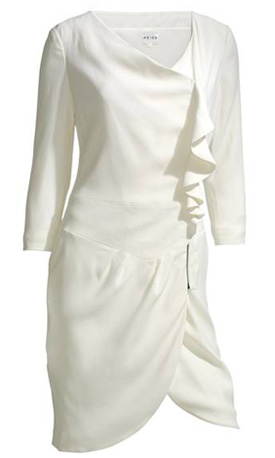 Kate Middleton both surprised and impressed us late last year when she wore a High Street dress for the official engagement photo. The dress was from last season and had already sold out, but now Reiss are giving you a second chance to get your hands on the popular number.
The dress will be available from tomorrow and you can sign up for updates here. I guess it will sell out pretty fast (like the Issa dress she made so popular) so you'll have to act fast! Mario Testino, who took the official photo, has been talking about his influence on the outfit. He commented, "From the looks Catherine brought, we thought a favourite simple white dress would be best for the more formal picture. Two people in love have a glow and a presence more powerful than anything else, and I wanted that to be the subject of the picture, not what they were wearing."
The dress will retail for £179, will you be trying to get your hands on one?