Caitlin Fitzgerald in Emilia Wickstead | Golden Globes 2014
Haven't We Seen Caitlin Fitzgerald's Dress Somewhere Before?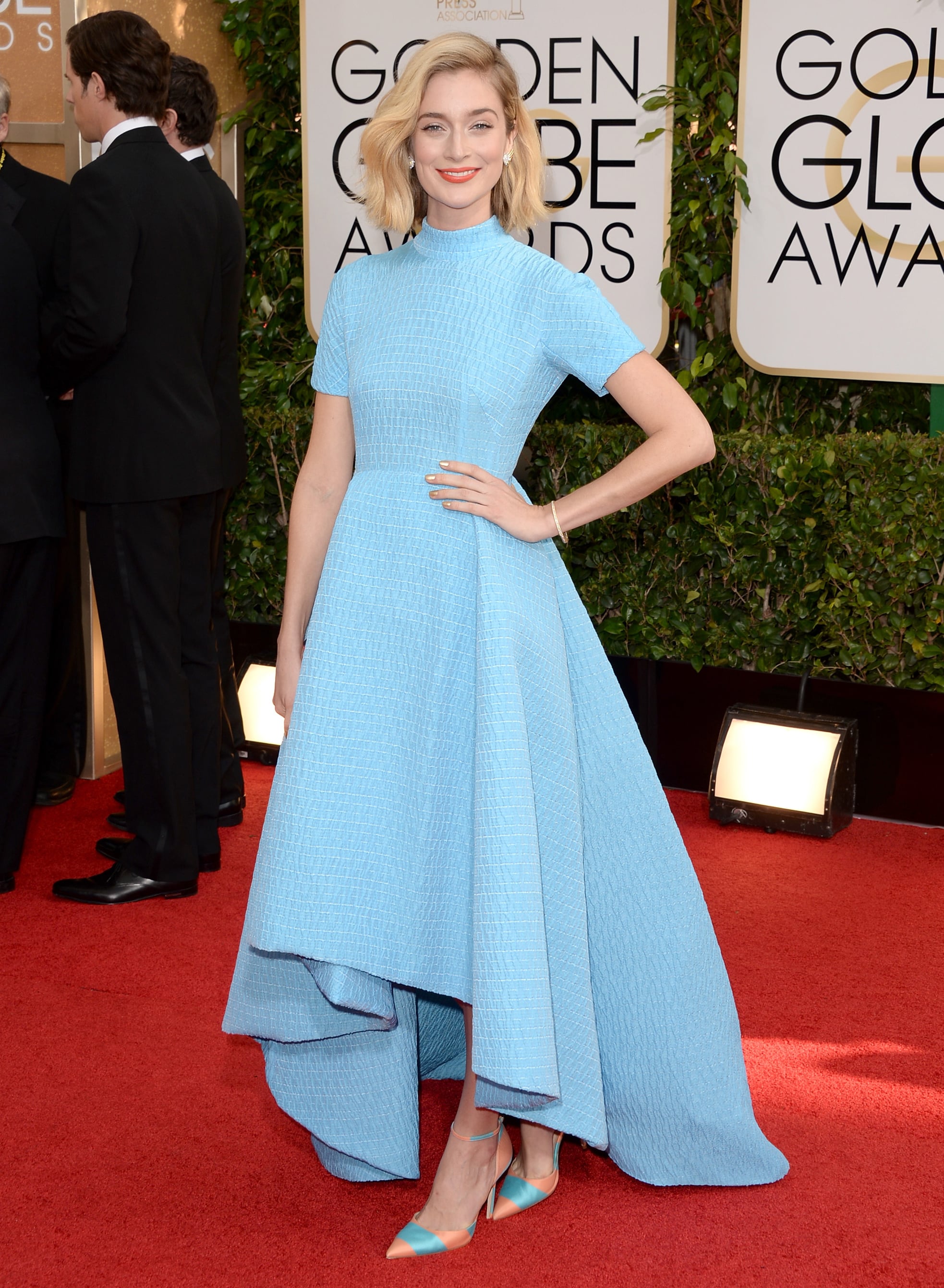 Masters of Sex star Caitlin Fitzgerald took on a tricky silhouette at the Golden Globes, opting for a high-necked gown by British designer (and Middleton favourite) Emilia Wickstead. The dress had a textured finish and rise-and-fall hem that showed off Caitlin's quirky, two-toned shoes perfectly. But this isn't the first time we've seen this Spring 2014 dress on the red carpet.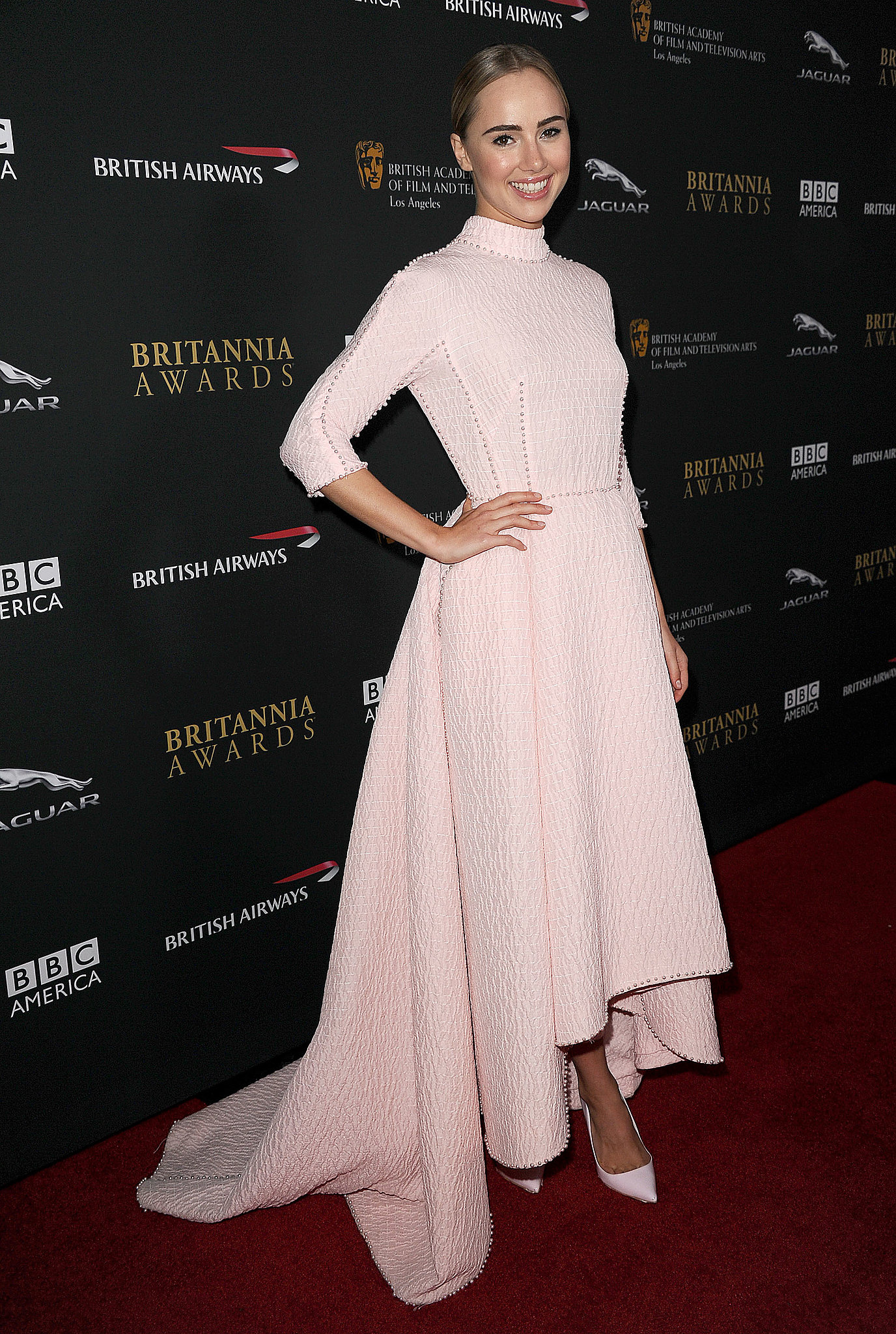 British model Suki Waterhouse chose the pink version with slightly longer sleeves for the BAFTA Los Angeles Britannia Awards back in November 2013. The two blondes both put a different spin on this shape, but who do you think wore it better?