Cameron Diaz To Design a Shoe Collection
Cameron Diaz's Latest Role: PLV Artistic Director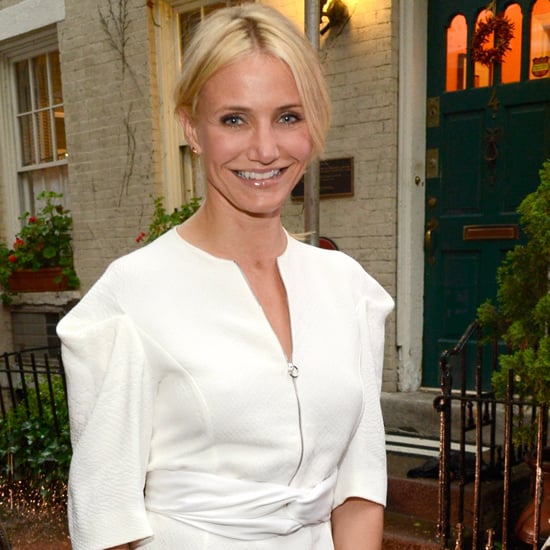 The star of In Her Shoes is literally giving you a chance to walk in them. With today's news that Cameron Diaz has been named artistic director of Pour La Victoire, fans of the leggy star can emulate her footwear style come Spring ("Cameron's Picks" for Fall and Holiday will roll out earlier, as well as a Jessica Hart campaign at which she was on set).
More than being just a spokesperson for the label, Cameron described the partnership: "I don't do endorsements really. This is completely different." Cameron added, "Being influential in a brand and in its [advertising] campaigns interests me. I love fashion. It's a large part of my life. What I wear is looked at. It influences what other people wear because that's just the world we live in."
Born from a visit last year to the company showroom, the actress now owns a stake in PLV Studio Inc. — which owns Kelsi Dagger and licenses bags for French Connection, though she'll have creative control over Pour La Victoire exclusively while working closely with PLV Studio's creative director, David Giordano. In the role, she'll be involved in the label's shoe and handbag collections, as well as their merchandising, marketing, and advertising. With a heavy load to undertake, Cameron admitted, "There's a lot I have to learn about the business. I'm interested in learning how collections are created. The word 'fun,' I want to say that it's going to be fun, but it's deeper than that."
For an idea of what we can look forward to when the actress's first collection hits stores, Cameron promised, "We want the brand to be accessible for that working girl . . . I work hard for my money. I want it [the collection] to be sensible, whether you have a lot of money or you are scraping together pennies." And on that note, we're saving up!