Carey Mulligan Turns Down Advice from Anna Wintour 2010-02-23 01:40:54
Carey Mulligan Turns Down Anna's Advice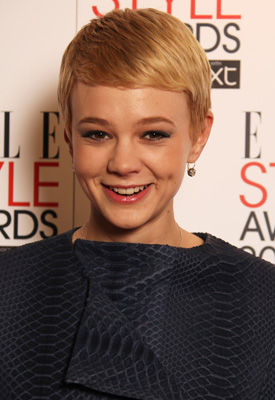 It's been a busy award season for Carey Mulligan with plenty of red carpet appearances, which maybe explains her confidence when taking advice. It has been revealed this week that she recently turned down advice from Anna Wintour!
The pair sat next to each other at New York Fashion Week and started discussing her Oscars outfit next month. Carey explained, "She said I should wear short to the Oscars. I was like 'No!' She's lovely, but she's Anna Wintour."
She attended the BAFTAs this weekend in a long Vionnet gown and then the Elle Style Awards last night in a mid length ensemble so she is clearly rebelling against the advice (very brave!). Do you think she should have taken Ms. Wintour's words more seriously?