Carey Mulligan Wore Prada Wedding Dress and Pink Wellies
British Bridal Style — Carey Mulligan Wears Prada and Pink Wellies for Her Wedding!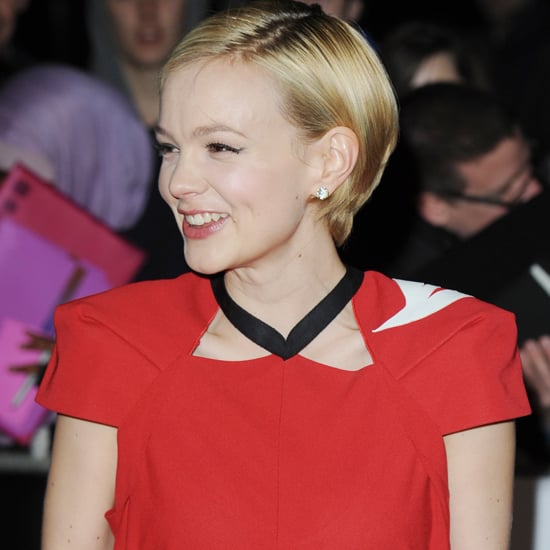 UPDATE: Following Monday's reports that Carey Mulligan wore Versace for her wedding, Us Weekly has claimed the Oscar-nominated actress in fact wore a custom-made cream Prada gown with pink wellies due to the wet weather! Miuccia Prada is also said to have dressed the groom, ushers and mother-of-the-bride plus the bridesmaids in different shades of blue.
When I heard Carey Mulligan had married Marcus Mumford this weekend, there was one question on my lips — what did she wear? According to the Daily Mail, the British actress wore a full-length ivory plain backless dress with V-straps, thought to be Versace. Carey reportedly dressed her eight bridesmaids in turquoise knee-length prom dresses with matching high-heels at the ceremony in a converted barn on Stream Farm at Bridgwater, Somerset. The groom's vicar father conducted the service in front of 200 guests, including Carey's fellow British actress Sienna Miller as well as her actor pals Jake Gyllenhaal and Colin Firth. Rankin was on hand to take snaps of their special day, which was organised by Bentley's Entertainment. I cannot wait to see pictures of Carey's bridal style, congrats to the newlyweds!