Carine Roitfeld to Launch Fashion Magazine?
Is Carine Roitfeld Setting Up Her Own Magazine?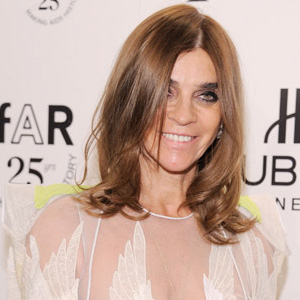 Despite giving several hints about her future plans, Carine Roitfeld has kept her next career move under lock and key since leaving Vogue Paris last last year. Well, the cat might be out of the bag now as Purple editor Olivier Zahm let slip a few clues whilst he attended the Theory show at New York Fashion Week.
He commented, "She will start her own magazine. She's open to anything, and she's the best fashion editor in France now. She will be really deeply missed at Vogue, I'm sure. They will call her back in six months and pray that she comes back."
Zahm has been working on a book with Roitfeld which is due out next Autumn and will be a scrapbook of the editors work and life. He explained, "It's a biography. We just went into her apartment and took everything that happened — every kind of little element about her life, her style, her obsessions. It will be nice." There has been no confirmation from Carine yet, but I would definitely be interested to see a magazine created by her.