Carven to Take to the Catwalk and Open Paris Boutique
Carven Takes to the Catwalk?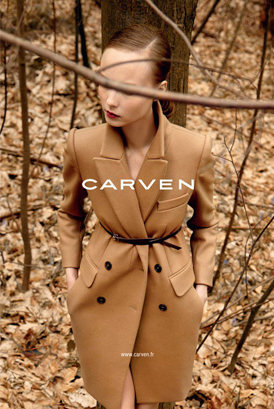 It's been an amazing year for Guillaume Henry. Since I met him back in April, he has been busy making this revived French brand a global sensation. His designs have been worn by Kim Kardashian, Alexa Chung, Emma Watson and many more. Now, news is breaking that the label looks set to step things up for 2011 with the opening of a stand alone boutique and a possible catwalk show.
When I spoke to Guillaume earlier this year, he seemed reluctant to take Carven to the catwalk. "I think we're more in to intimate shows. I like to think of it as a cinematic experience with the music. The girls, who presented the last collection, were not professional models. They're so pretty, but they don't have to act too much like models."
A boutique is set to open in 2011 at 36 rue St. Sulpice in St-Germain-des-Prés in Paris, which could possibly coincide with couture week. It's definitely an exciting time for both Carven and Guillaume!