Cate Blanchett Dress Style
Which Gold Embellished Dress Looks Best on Cate Blanchett?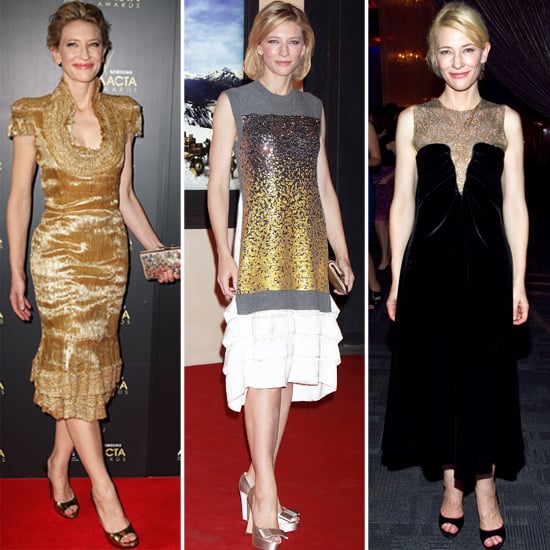 This has been quite the whirlwind week for Cate Blanchett. Yesterday, the star was spotted in Sydney at the AACTA Awards wearing a long, gold metallic pleated silk dress by Alexander McQueen dress that she paired with a bejeweled clutch. Then, on Saturday, Cate attended a Louis Vuitton party in Rome wearing a grey and cream dress decorated with pewter and gold gradiated sequins. Lastly, the beautiful Ms. Blanchett visited Washington, DC earlier this year for an opening night reception for the Sydney Theater Company's production of Uncle Vanya wearing a black dress with sheer gold lamè panelling on the front. Out of these three gold-detailed dresses, which do you think looks the best on Cate Blanchett?