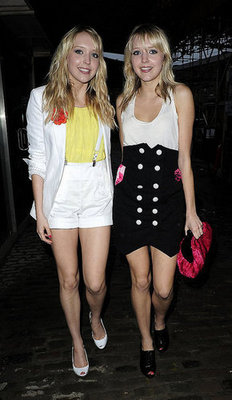 Before you comment, I know, who cares about Samanda, right? Well, as a new series of Big Brother is almost upon us I am as surprised as you that Samanda (Samantha and Amanda) are still doing the party rounds but one things for sure they've got a good PR team and a great stylist.
There have been plenty of bad style moments when the girls have strayed too far in to East London style territory but credit where credit's due and today is that day!
The girls were out in London town last night but sadly, I cannot tell them apart. However, I love the girl on the right's style so here's how to copy her look. Her clutch is from Reiss but they have sadly sold out online. I have found a great alternative.