Celebrate Bastille Day With 25 Modern French Muses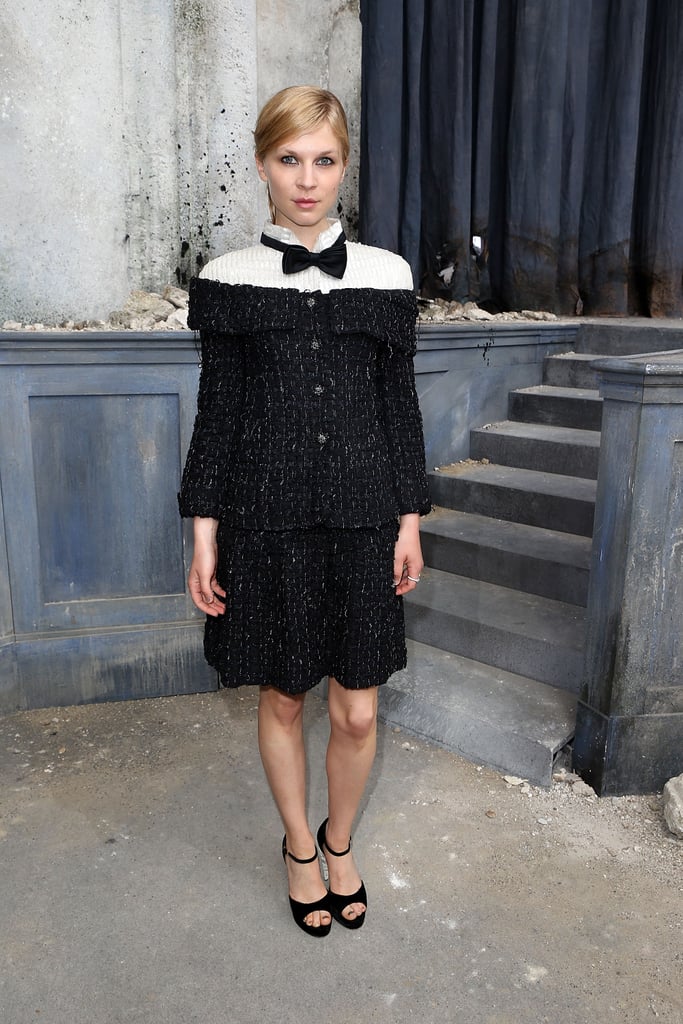 "I've often been told that I'm a bit strange. I hear that pretty regularly, but it is not how I see myself. I feel like I'm extremely normal. I do have a bizarre face that's a bit out of proportion. I guess that's why some people see me as strange," Poésy — who has starred in campaigns for Chloé and G-Star — has said.
At left, Poésy at Chanel Haute Couture in Paris in July.