Celebrities Love Smythson Handbags
Celebrities Love Smythson Clutches!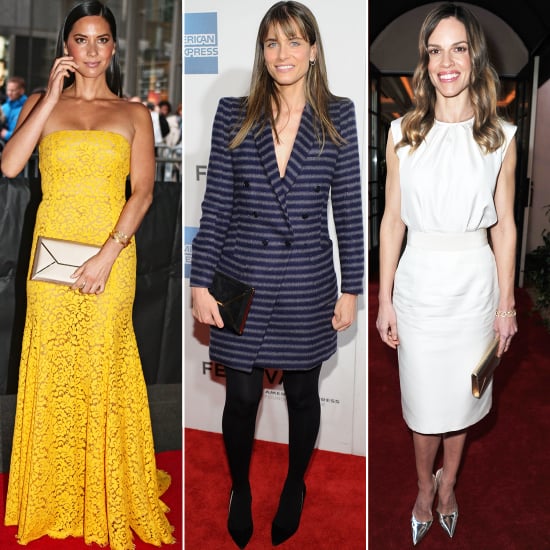 It's not just Brits that love them some Smythson, it appears that all over the States, this classic UK brand that's been around for over 125 years has been ever popular on the red carpet. For example, last night in New York City, actress Olivia Munn carried the Floating Box Clutch (£595) in gold satin with gold trim to the 2013 Tine 100 Gala. Last week, Amanda Peet carried the same bag in black suede to a premiere at the Tribeca Film Festival, whilst Hilary Swank also carried an Envelope Clutch in gold (£450) to a pre-Oscar party in February. Out of these three bags, which do you like best?