Celebrities Wear Alice Temperley on the Red Carpet
Who Wore Temperley Best This Weekend?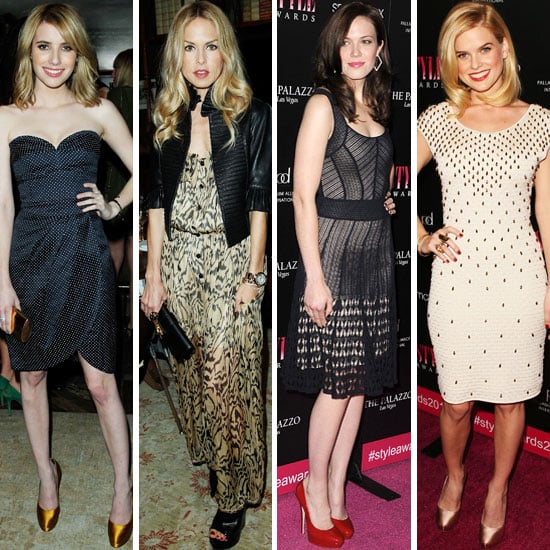 Over the weekend in Los Angeles, celebrities stepped out wearing both of Alice Temperely's clothing lines at various events. The designer happened to be awarded designer of the year last night and since I'm such a big fan of the brand, I wanted to wish her congratulations!
Emma Roberts was spotted at the Soho House in an adorable strapless Romanie dress from ALICE by Temperley, Rachel Zoe wore the Aragon Jumpsuit and cropped Leather Jacket to the same event, Mandy Moore attended the Hollywood Style Awards wearing the Martha Dress which will be in stores for Spriing, and Alice Eve was spotted in the amazing cream studded Wanda Beaded Dress, also due out for Spring. Shop their looks below and let me know whose Alice Temperley outfit you liked most.