Celebrity Commercials From Before They Were Famous
Before They Were Famous: 5 Stars in Beauty Spots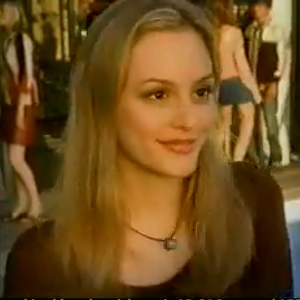 Most actors have to do a lot of small jobs before they hit it big — and that includes pretending to have pimples and bad hair for commercials. In fact, can you guess who the young lady on the right is? Watch how this actress and four other future stars pitched products.



Christina Hendricks for Clean & Clear:
Joan Holloway who? Before hitting it big on Mad Men, Christina was a giggly (albeit shiny) teenager.

Leighton Meester for Clearasil:
A blond (!) Leighton delivers lines with the same amount of enthusiasm that she does in her new makeup commercials.

Debra Messing for Clairol Natural Instincts:

Meg Ryan for AIM Toothpaste:
Proving that Meg Ryan always gets the guy in the end, this cutesy spot had America's soon-to-be sweetheart charming her way into the heart of sigh-worthy "Jack Reid."

Malin Akerman for Noxzema
Before going on to star in movies like Happythankyoumoreplease, the Swedish beauty worked in fast food — on the small screen, anyway.


Source: Before They Were Famous: 5 Stars in Beauty Spots
http://www.bellasugar.com/Celebrity-Commercials-From-Before-Were-Famous-15672145