Celebrity Fashion Quiz 2011-06-27 01:00:00
CelebStyle Smarts
It seems the Kates have it: Kate Moss, Kate Bosworth, and Katie Holmes set the tone for a stylish run in celebrity looks this week. Of course, beyond Kate's striped skinnies and Kate Bosworth's little pink dress, there's more in the way of fashionable fodder from more of our favorites. You know the drill — time to test your celebrity style smarts from the week!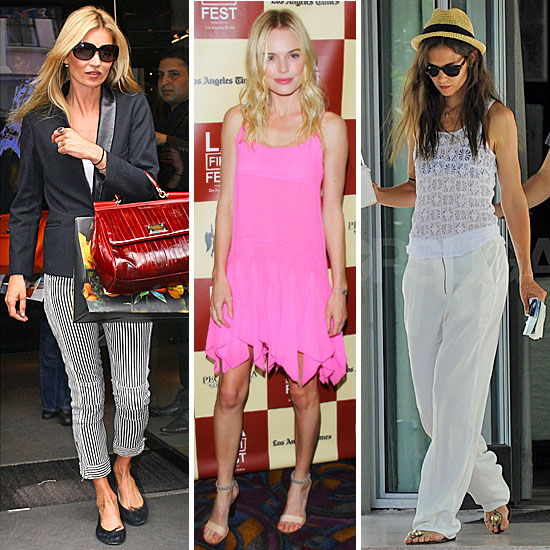 Source: CelebStyle Smarts
CelebStyle Smarts
What kind of shoes did Kate Bosworth choose to complete her hot pink look?