Celebrity Style: Jessica Szohr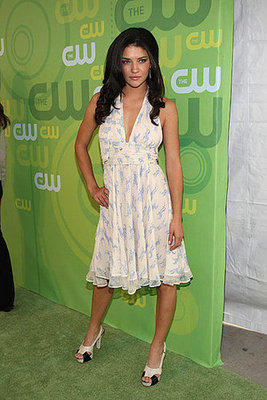 Staying in on a Thursday night is the new going out as we're all gripped to Gossip Girl wishing the week away to find out what happens next. Well, Thursday is finally upon us so I thought I'd share one of the stars wardrobes with you to celebrate! Jessica Szohr plays Vanessa in the teen drama and she attended the CW upfront presentation earlier in the week in this High Street bargain.
Jessica opted for a cute French Connection horse print dress for the affair which she dressed up with heels. The great thing about this dress is that it is so versatile that you could wear it with flats and a cardigan in the daytime too. See below to get her look. Also don't forget to vote on her changing hair styles over at Bella.