Celebrity Style: Kate Bosworth
Kate Bosworth has arrived in London looking chic. The actress is here to promote her new movie '21' although it seems she is getting in with UK style by wearing this leather bomber. Again she has a another great designer bag which is perfect for travelling. She wore a pair of sensible knee high boots (it's still pretty cold in the UK you know!) and had an assistant hold the phone for her!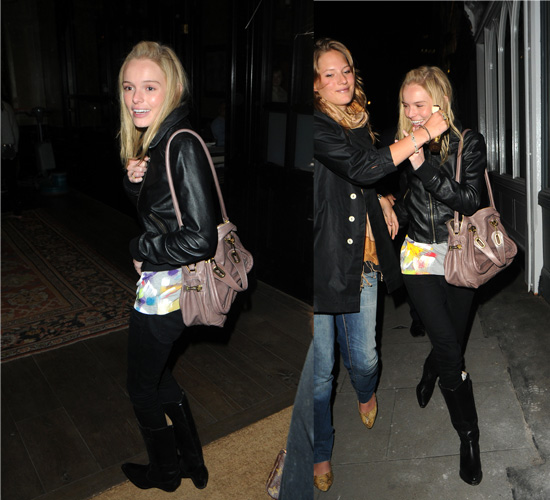 See below for a way to get Kate's style for less.