Celebrity Style: Sienna Miller Leaving Groucho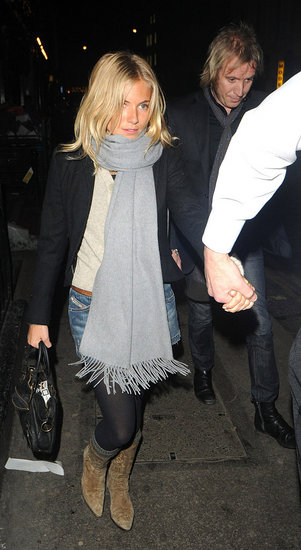 Sienna Miller and Rhys Ifans are actually in the UK for a change (taking a break from their lifelong holiday!) and they marked the occasion with a visit to cool indie club Groucho. Sienna did a bit of self promotion in a Twenty8Twelve cropped tuxedo jacket that we saw on Kate Bosworth just last week.
She also layered up for the Spring evening weather by wearing thick socks underneath her knee high boots, and a scarf with her jacket.
Sienna loves her goat skin Balenciaga handbag which is a great way of accessorising this casual outfit. It looks as thought Sienna just threw on those clothes but she still looks fabulous. See below for a way to steal her style.