Center For Environmental Health Sues Over Use of Organic
26 Beauty Brands Sued Over Use of "Organic"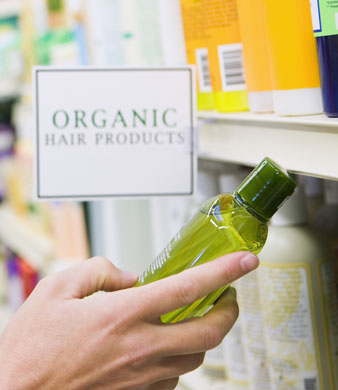 On Thursday, the Oakland, CA-based Center For Environmental Health (CEH) filed a suit against 26 cosmetic companies, claiming the beauty brands have been misleading the public with their misuse of the term "organic."
Even though the California Organic Products Act of 2003 states that any product with an "organic" label on the front must consist of 70 percent organic ingredients (and those with less than 70 percent organic ingredients can only use "organic" on the ingredients list), the CEH discovered that many were in direct violation of the act. (See the full list of claimed offenders here.) Find out what else was discovered when you keep reading.
Also, after reading the labels closely, it was even found that some of these products actually included toxins suspected of causing ailments such as asthma and even cancer.
It may come as a surprise to you that for the past 30 years or so, there has been little government regulation in terms of cosmetics safety. While the 2010 Safe Cosmetics Act, a bill that proposed that all personal-care items should be free of unsafe ingredients, was introduced in the House last July, it never even got past committee reviews.


Source: 26 Beauty Brands Sued Over Use of "Organic"