Chanel Furry Yeti Boots For Less
Look for Less: Chanel Yeti Boots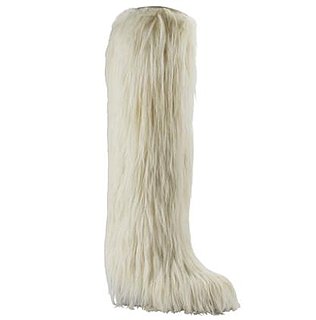 A surprise hit on the catwalk for Autumn/Winter 2010 were Chanel's faux fur yeti boots. They are knee high and fluffy, so perfect for keeping warm on a cold day. Unfortunately, the fur would get matted and soggy on rainy days, but they would certainly make a statement.
The Chanel boots retail for £925, so are definitely a big investment. To find out where to get the look for less, just read more.





This pair are a slightly darker shade than the Chanel version, but are sure to make the same impact. Irregular Choice included these pink Goff boots (£100) in their new season collection.
Would you wear faux fur knee high boots this Winter?