Charlotte Olympia Fairy-Tale Clutch Bags
Once Upon a Time in the Handbag Department . . .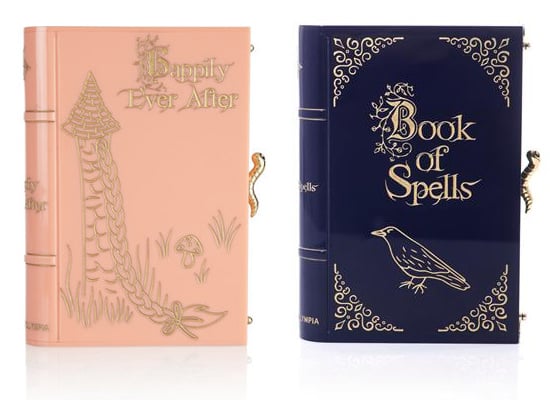 Whether you consider yourself a heroine or a villainess, these quirky clutches from Charlotte Olympia have got you covered. It's important to have a sense of humour when it comes to fashion, but it can sometimes be difficult to have fun without looking childish. Not all of us can pull off big bows in our hair, Disney Couture jewellery, or lacy Peter Pan collars, but these Perspex clutches offer a slightly easier way to add a touch of whimsy to any look. Engraved with either "Happily Ever After" or "Book of Spells," the book-shaped bags have cute little golden bookworm clasps. They may be expensive at £895 each, but they'll be instant talking points.