Check Out These Exclusive Sale Previews at ShopStyle UK!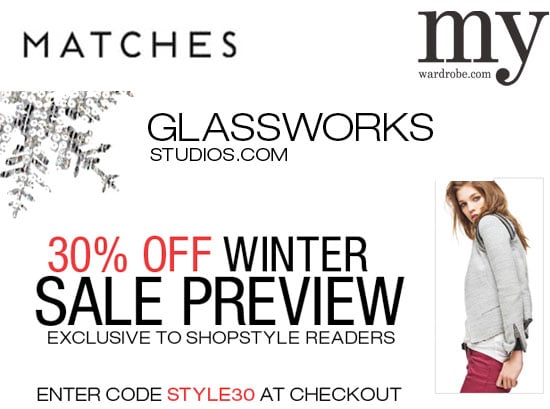 With the Christmas season upon us, it's no wonder we don't go for broke buying all kinds of goodies for our friends, family and co-workers. However, I've just learnt about these amazing sales that are exclusive to ShopStyle. Get ready to do some serious damage my friends.
First up is 30 percent off online designer warehouse Glassworks Studios that that sells amazing goodies from brands like Current/Elliot, Helmut Lang, Preen and Tucker. The sale will go on through end of November and all you have to do is enter the code Style30 at checkout.
There's more too, as though that isn't enough fun to keep your heart pounding, ShopStyle is also offering 15 percent off at Matches through 27th November. And after that, there is going to be another deal in December with My Wardrobe. To keep current on the dates it will start and for more sale alerts, just go to ShopStyleUK— happy shopping!