Cher and Bob Mackie Are at It Again!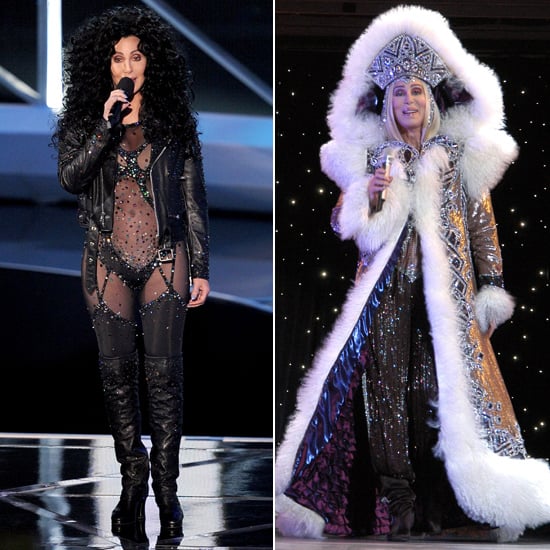 Cher and Bob Mackie are a pairing as iconic as, well, Sonny and Cher. So when we heard that the duo would be teaming up again for Cher's latest farewell concert, we couldn't help but imagine all the potential onstage theatrics the two have in store. Based on the no-holds-barred costumes we've seen the two collaborate on over the years, one thing's certain: there will be sparkle — and plenty of it! Come along with us as we "Turn Back Time," through Cher and Mackie's most wondrous style moments!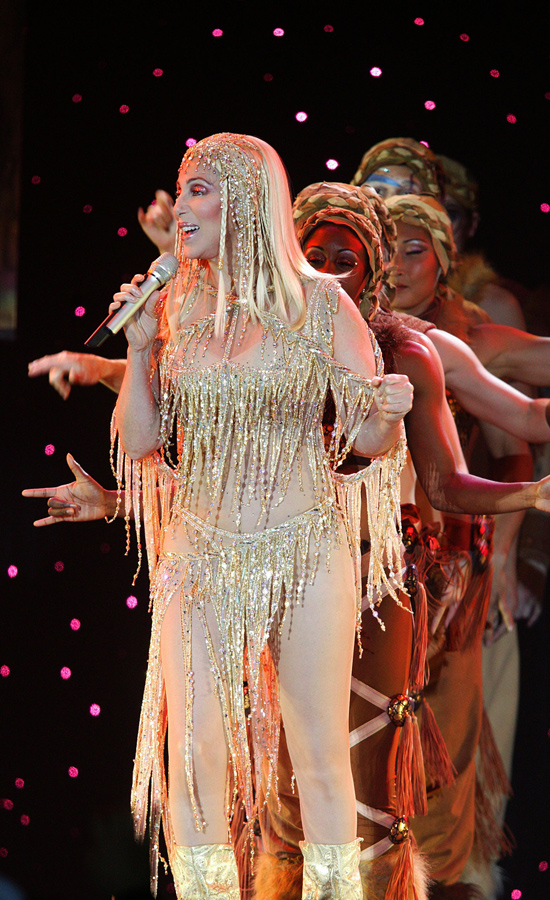 In 2004, Cher took to the London stage in gold for a stop on her most recent goodbye tour.
Literally cloaked in sparkle, the singer made an entrance in San Bernardino for 2003's Living Proof series.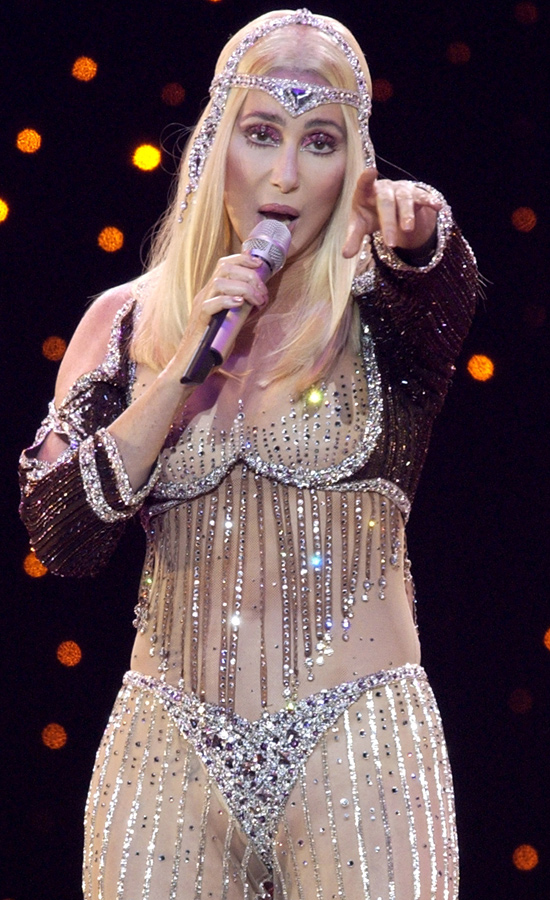 For a New York stop on that same tour, Cher stuck to the usual suspects: sequins and bodysuits.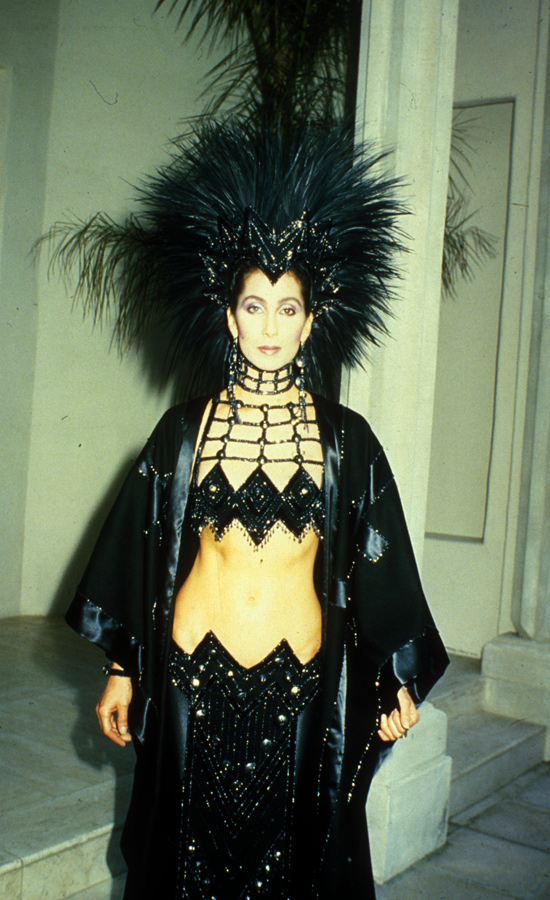 The singer-turned-actress's 1980 Oscar design was both a statement and a fashion statement.
A little fringe added extra pizzazz to Cher's performance in 2003.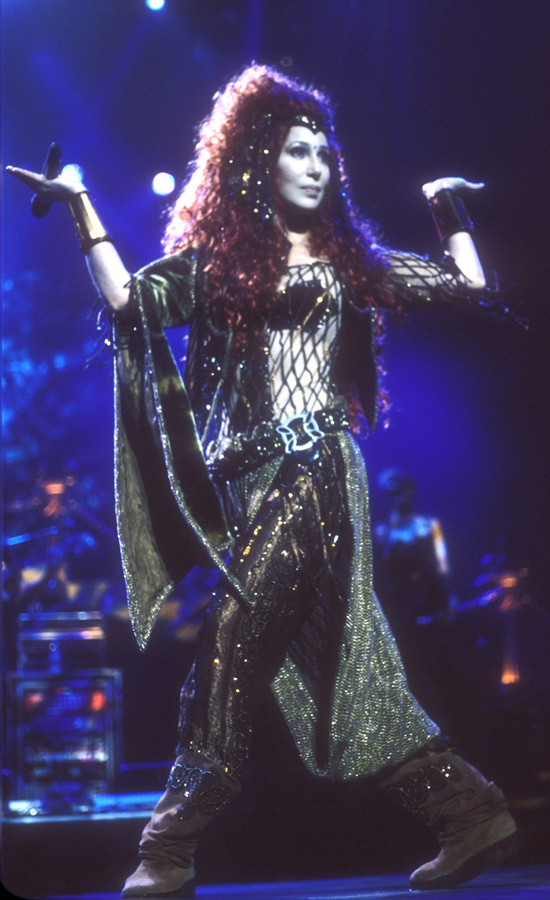 On the Do You Believe? tour, Cher walked like an Egyptian and dressed like a diva in bronze.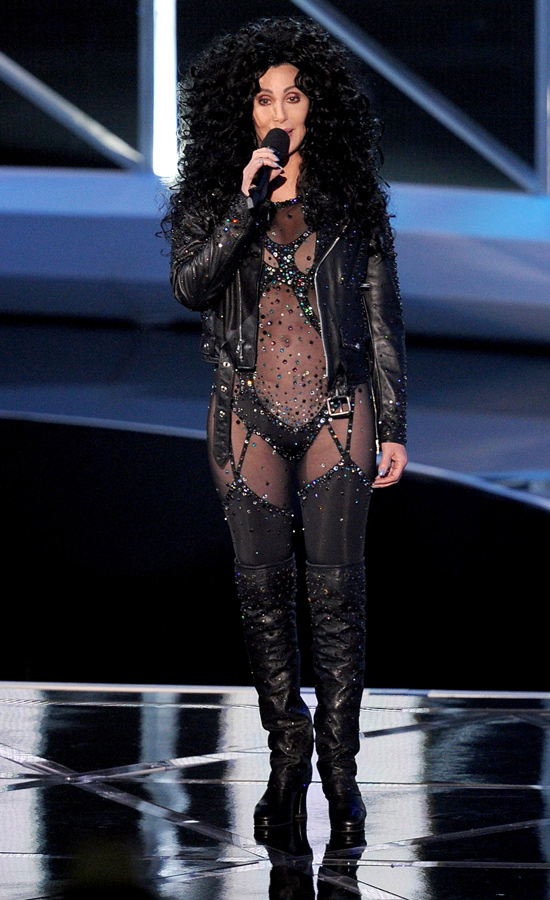 The singer nearly reprised the illusion jumpsuit from her '89 "If I Could Turn Back Time" video to present Lady Gaga her statuette at the 2010 VMAs.
And, should you need another reason to wonder at all that is Cher, her latest music video, "Woman's World":