Chloe Autumn 2009 Paris Fashion Week
Paris Fashion Week, A/W 2009: Chloe
Hannah Macgibbon took Chloe back to it's classic roots for Autumn 2009 picking up where Phoebe Philo left off. This was her second collection for the French design house which has been a bit rocky over the past few seasons with many changes at the top. There was plenty of soft tailoring on show with oversized boyfriend blazers, and baggy trousers.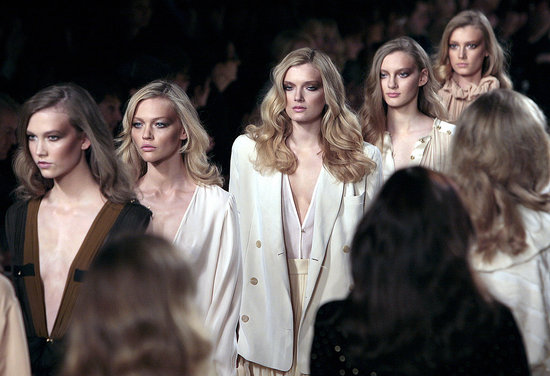 For images and further information, just read more.
There was a calm colour palette with neutral tones and muted khaki. This emphasised the casual, loose fitting fabrics and the soft pleats. The baggy trousers with turn ups are sure to be popular and incredibly wearable.
Accessories were key from tiny box clutch bags to oversized handbags, along with over the knee pirate boots and lace up ankle shoots. It was great to see Macgibbon getting the design house back on track, but I hope her next collection takes the next step in bringing the soft Philo-esque designs in to the contemporary times.