Christian Louboutin Speaks about Song by Jennifer Lopez
Fab Blab: Christian Louboutin on Jlo's Song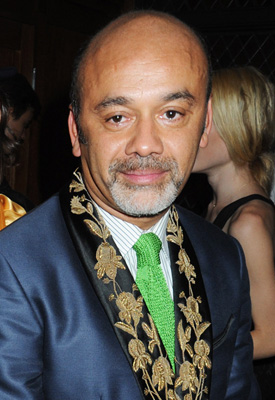 Jennifer Lopez has dedicated her latest single to her favourite shoe brand. I asked you about the ode and most of you thought it was pretty tacky, but it seems the designer himself is actually quite flattered.
He spoke to The Daily and explained, "Jennifer told me about the song back in January, and I was extremely flattered. But of course, in America the public pronounces my name in like a million different ways. So Jennifer called me, and she was like, 'Listen, I want to make sure that I get it right.' And she did...from the very first time!"
Christian added, "I know the song by heart now. Because the brilliant part of the single is that it's not about me. It's about a girl and her shoe. When something is so in mass culture and you have almost nothing to do with it, it's kind of cool. It's weird but not disagreeable. But it got me thinking: I've been around for a while!"