Christopher Kane Designs for Topshop Autumn 2009
On Our Radar: Christopher Kane for Topshop
Brit designer Christopher Kane is bringing a touch of his own style to Topshop this Autumn. This is not the first time he's collaborated with the High Street store, but promises that this time it will be bigger than ever.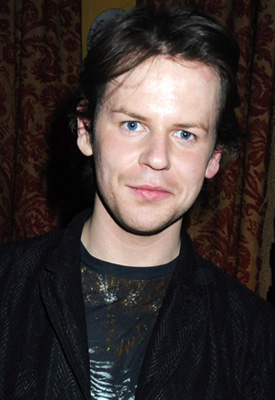 He told Grazia, "This is more than a capsule collection. It's proper: with bags, shoes, knitwear and dresses. It's nothing like any other work I've done in the past. Everything is a bit "wow". There might be some colour, some embellishment. It's full of surprises. Put it this way – we did the designs, sent away our drawings and when the samples came back last week they looked brilliant. Girls are gonna go crazy for it!"
His Autumn catwalk show included geometric print dresses, sheepskin biker jackets and paneled minidresses, so maybe we can expect similar pieces in his capsule collection? I am merely speculating of course, but one can dream!