Christopher Kane for Topshop Preview Shopping Evening
On Our Radar: Christopher Kane for Topshop Preview Evening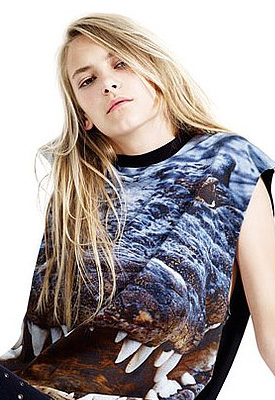 Christopher Kane has landed one of the most talked about collaborations in recent memory as he prepares to launch his enormous capsule collection for Topshop. The young British designer has recreated key styles from his current catwalk line for the masses which launches on Friday 18th September (to coincide with the first day of London Fashion Week).
However, shoppers that are particularly eager (or impatient) can get their hands on items a day early as Topshop has announced plans for a preview evening on Thursday 17th September. All you have to do is make an appointment with a style advisor which will give you access to the pieces as well as the usual tailored advice, private fittings rooms and queue jumping.
There will also be champagne and cake on offer and a free special Christopher Kane keyring with any purchases made. If you've already got your eye on something (like this crocodile t-shirts) it's the best way to guarantee that you get what you want!