Cindy Crawford Speaks About Skinny Models
Fab Blab: Cindy Crawford on Skinny Models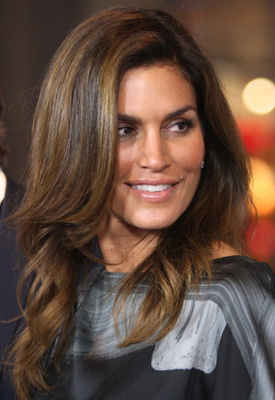 The original supermodels have experienced a bit of a renaissance over the past few seasons as the classic faces have been appearing in high profile ad campaigns around the globe. Cindy Crawford has manages to keep herself in amazing shape and has made several red carpet appearances in recent months. This week, she spoke to The Guardian about the changing face of fashion.
When asked if models have got too thin she explained, "The girls who are models now, that's just their body. Does fashion celebrate thinness more? That's a different question. You can't fault the models for that – they are just thin girls. Kate Moss, she eats. I've seen her eat, and she's just thin. Fashion is all about extremes, and it's constantly in flux. It's just fashion."
Cindy later added, "If people don't want skinny models, stop buying the magazine with the skinny model, and believe me those magazines will change fast. It's business." Do you agree with her and think that the power lies with the consumer?