Claudia Schiffer at Dom Perignon Party
Claudia Schiffer is a classic beauty in my opinion, she never seems to look any older! She is a favourite of Chanel Creative Director Karl Lagerfeld so it's not surprising that he chose to shoot her for his Dom Perignon campaign. In the latest series entitled 'Metamorphoses' Claudia poses as different fantasy women who metamorphoses over time, from the 18th to the 21st centuries.
This week saw the launch of Dom Pérignon OEnothèque vintage 1995 so the stars were out to sip champagne with Lagerfeld. Claudia was there in a Dior dress and Louboutin heels, how do you think she looks?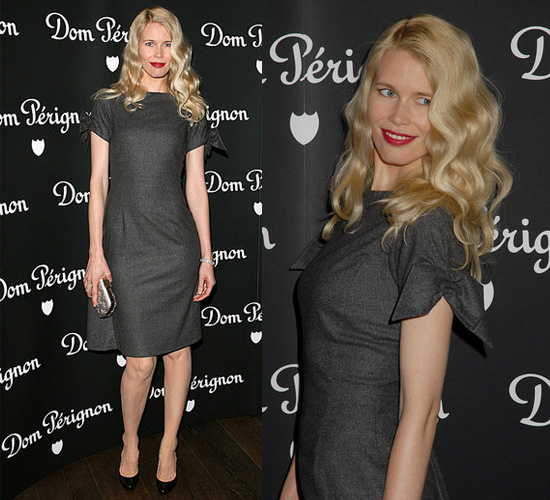 Source