Coco Rocha Speaks Out About Eating Disorders and the Model Industry
Coco Rocha on Model Pressures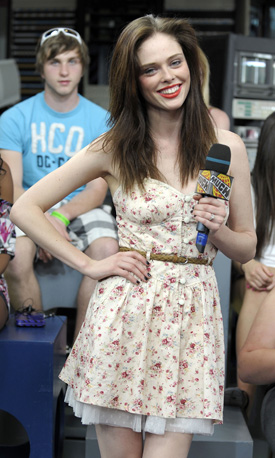 Newly wed Coco Rocha has been speaking this week about her modeling experiences. The Canadian model has appeared on countless catwalks including Jean Paul Gaultier, Chanel and John Galliano.
Despite this, she said she has turned down many offers including Dancing with the Stars and only shot with the controversial Terry Richardson once, "I've shot with him, but I didn't feel comfortable and I won't do it again." Coco stresses the importance of not just being a model, but also a role model and has begun speaking out about the unhealthy pressures in the fashion industry.
Amazingly, she claims to have been turned down for some jobs for being a US size 4 (that's a UK 6!). Fortunately, Coco is confident enough to not let it faze her explaining,

"It hurt at the time, but now I say, 'You can't dance with everybody. Someone else will come along.' I think once James was really part of my life, I was like: 'Whatever. If you take me, take me. If you don't, don't. I'm happy in my skin.'"
I am, maybe naively, shocked that this kind of ridiculous expectation still exists even with well known names like Coco. Are you surprised to learn this?